Over 20 years of customer supported growth in Canada & U.S. has enabled Trent Howard Inc. to become known in the Food Products and Processing industry as a preferred, reliable, cost effective source of food grade flexible films and food grade poly bag packaging. Understanding the needs of customers, creating valuable packaging solutions with a hands on approach has made us a leading supplier to the Food Industry.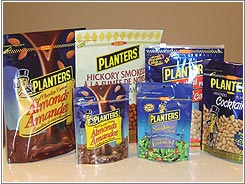 Accelerated change in the competitive and cost sensitive environment of the Food Industry is an understated reality today. Not unlike the food grade poly packaging industry where quality and service are a given and price is defined by the value of benefits you provide as a supplier. We combine packaging technology and market experience with your need for packaging that delivers a competitive edge and a cost advantage.
Trent Howard Inc. supplies a diverse, complete line of ISO 9001:2008, FSSC 22000:2010 and BRC food safety compliant food approved poly packaging for the needs of the Food Industry. We provide an on the manufacturers floor stock and release program, that is convenient, cost wise and organized to assure your supply. Our experience in flexible packaging is wide ranging and relevant to the Food Industry. From creating, designing and producing complex 10 colour flexo print jobs on a stand-up recloseable to coextruded gas flush bags to suggesting a simple properly sized box liner. We are a one source solution for all your food grade flexible packaging needs.
Located in Toronto, we have long-standing exclusive partnerships with extruder/converter operations, all specializing in various capabilities to address all your poly packaging requirements. Our focus is to be cost competitive, while showing flexibility to deliver the valued, quickly needed variety of food grade packaging that is a must some of the time.
Never taking the business of our customer base for granted, our goal is to be your first choice for food grade poly packaging products. Providing courteous professional service with the resources in place to get the most important jobs done, keeping you and your customers happy.
Representing supply of ISO 9001:2008 & FSSC 22000:2010
BRC Food Safety Compliant
conforming requirements for food grade packaging safety systems.
Local Toronto Area Call 416-626-3773
In Canada & USA   1-866-820-3336